Over winter break, I spent time with my one year old nephew. We spent most of our morning eating cereal, dancing, and watching my childhood favorite show–Sesame Street. We bonded over our love of Elmer and Big Bird and wept over the absence of Ernie and Bert. A few weeks later, I traveled to New York to finish research at the Schomburg Center for Research in Black Culture.  Wilson's niece, Nandi, spoke of her aunt's work with Sesame Street; however, I never found any documents detailing Wilson's work with the organization. Now her archival collection is comprised of 19 massive boxes and it was in box 11 where I found her research notes and consultant papers for the Children's Television Workshop known to kids, both big and small, as Sesame Street.
"Can television be used to teach young children?": A Very Brief History of Sesame Street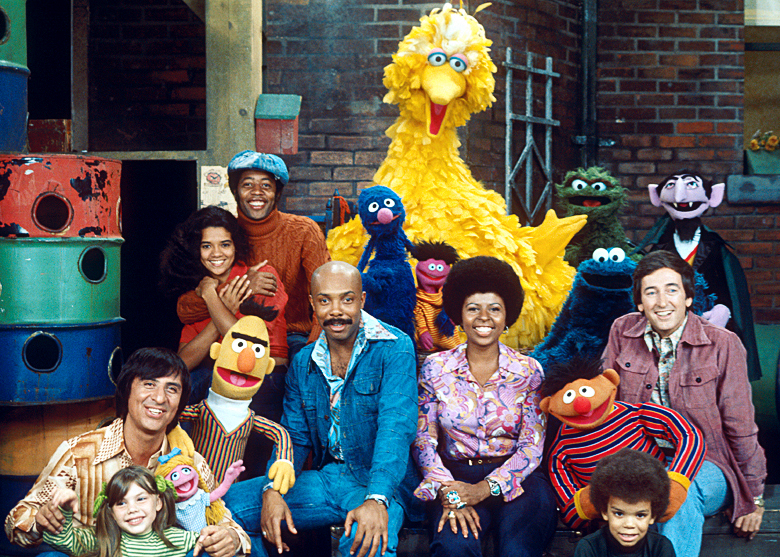 [Sesame Street cast during the 1970s]
The concept for Sesame Street was developed one year after Project Head Start in 1966. Both Sesame Street and Head Start held similar goals–preparing children for school. With grants and funds from the Ford Foundation, Carnegie Foundation, and the federal government, Sesame Street premiered on November 10, 1969.
Pilot Episode
The Children's Television Workshop ensured children saw representations of themselves on television. Episodes showcased Spanish-speaking children, children who were disabled, and Black families. To assist with their story line and overall educational goals, the Children's Television Workshop enlisted assistance from early childhood educators including Wilson to create preschool "curricula".
Gordon and Susan Adopt a Baby!
Gordon and Susan Adopt A Baby, Part III
In the early 1980s, Sesame Street hired Wilson as a consultant who focused on the education of Black children. By this time Wilson transitioned from her work in New York's Head Start Regional Training Program. In her collection where multiple reports to the Children's Television Workshop. One report noted the goals of the 14th season of Sesame Street (1982-1983). Other documents showcased her correspondence with the show's writers specifically detailing her consultant work with the episode "The Adoption of Miles".
After reading the episode's script, Wilson made the following comments:
"The word 'parenting' is used. The focus is on parents as opposed to family (which is important to African Americans).
"The child will learn the importance of family ought to be the stated goal."
"Would not recommend hanging chair, etc. Would recommend quilts on floor, etc.

1-It's been customary in the African Am Family
2-Related to importance of motor/psychs-motor development
3-For families who can't afford them, it sets a good poor model"
Wilson went on to suggest non-costly items for the child to play with pushing the organization to consider the economic background of their viewers' parents. She even remarked, "The concept of "praise" is not African American. Family members give positive feed-back; not praise." She went on to send writers for the Children's Television Workshop a nearly thirty page report on parenting and the Black family. Other feedback involved the ways Gordon and Susan played and engaged with the child, the presence of extended family members, and a visit from friends.
When I interviewed Nandi Wilson, Geraldine Wilson's niece, she reflected on her aunt's presence in the Sesame Street workplace. She stated that when her aunt entered the room everyone respected her and I can see why. Wilson ensured that Black children received a proper education that reflected their cultural background whether in a Head Start Center or at home watching children sing, "Can you tell me how to get, how to get to Sesame Street?"
[Photograph credit]
[Research completed at the Schomburg Center for Research in Black Culture; Wilson's Sesame Street work can be found in Box 11, Folder "Children's Television Workshop"]